A FewWords
From Humble Beginnings...
Although Pizza Palace came into the market with relatively humble beginnings, our consistent delivery of quality food, excellent service and reasonable prices helped us grow from one location in Riverside to four locations. Pizza Palace wins customers with consistent quality pizza and Italian dishes that are made on the premises with ingredients purchased daily from the market.
For several years, Pizza Palace has won the prestigious honor of being named best pizza in the Best of Jacksonville Magazine! Service and Customer Loyalty are Cornerstones to Our Success.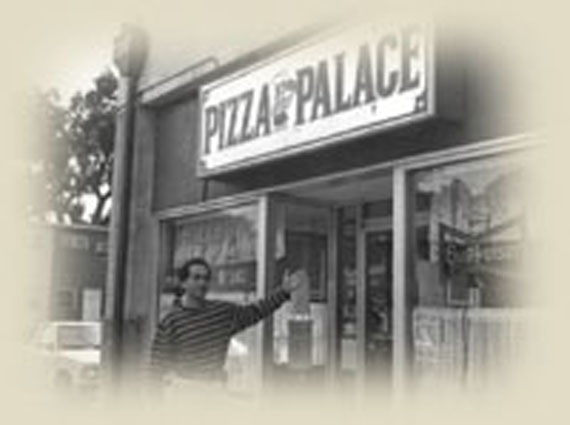 We love to know our customers. At one time, owner Elias Demetree and father "Papa" knew the About usnames of nearly every customer who walked through the door. In many ways, Pizza Palace is like a big family, and we believe that in addition to our food quality,it keeps our customers coming back, over and over.
We offer a cozy, family-friendly atmosphere, where you can have a delicious pizza or Italian meal that you will savor.
If you don't think about coming back, we haven't done our job!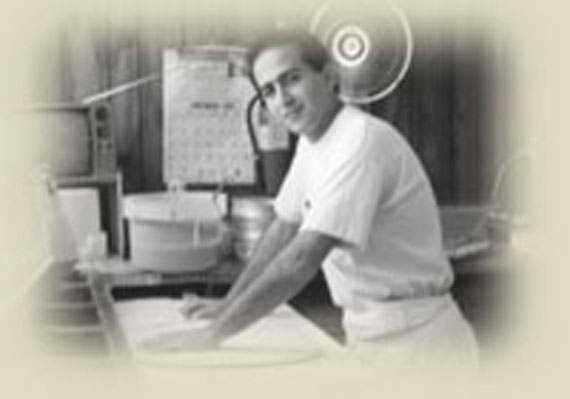 WhyChoose Us
Our eclectic and funky atmosphere.
Our unique décor is brought to you courtesy of local artists.
Our sure-to-please menu. Pizza Palace has something for everyone on our menu.
We serve lunch and dinner every day, cater to our guests with dietary restrictions (vegetarian and gluten-free), satisfy you with our Hot Subs, Cold Cuts, Gourmet Pizzas, Soup & Salads, Appetizers, and offer a fine selection of beer and wine and other tasty beverages to pair with your meal.
Dining Room
Seating options for groups of six or more — making Pizza Palace's the ideal destination for big family dinners, a relaxing gathering with friends, or team celebrations.
Same San Marco Location
We've been in San Marco, from the begining, make everything from scratch using the finest ingredients
Are Local
Pizza Palace is a local restaurant favorite for a reason — we are unique. We aren't part of a chain and we're proud of that fact. We enjoy meeting our friends from the First Coast, and delighted when our regulars stop by to enjoy our Pizzas, Italian dishes, & Great Salads!
Our commitment to making Italian food, extraordinarily well.
We've been in San Marco, from the begining, make everything from scratch using the finest ingredients.
Our Clients Say
The pizza here is so good. This place is a staple for locals in San Marco.
CJ DulbergerClient
Awesome pizza, baked ziti and the portions are just right and they are in my neighborhood!.
Alex GonzalezClient
Fantastic calzones and cheap and delicious beer! Really hoping this place sticks around.
Jaime SpellClient